Make vision for your family a priority and begin by booking eye exams using your vision benefits before the end of 2022. Many vision plans do not roll over into the next year, so if you don't use your benefits you may end up losing them.
Your Neighbourhood Doctors of Optometry at Pearle Vision
Stonewire Optometry
9:00 AM
-
5:00 PM
9:00 AM
-
5:00 PM
9:00 AM
-
5:00 PM
9:00 AM
-
5:00 PM
9:00 AM
-
5:00 PM
Closed Today
Closed Today
At Stonewire Optometry, we are a dedicated team of eye care experts that provide you and your family the highest quality eye care experience. Combined with our personal commitment to care for the person behind the eyes, our state-of-the-art technology and equipment allow us to provide you with an optimal vision care solution designed just for you.
Information
Located inside Pearle Vision
#646 109th Street & Princess Elizabeth
CA
Kingsway Garden Mall
Located inside Pearle Vision
Hours
Day of the Week
Hours
Monday

9:00 AM

-

5:00 PM

Tuesday

9:00 AM

-

5:00 PM

Wednesday

9:00 AM

-

5:00 PM

Thursday

9:00 AM

-

5:00 PM

Friday

9:00 AM

-

5:00 PM

Saturday
Closed
Sunday
Closed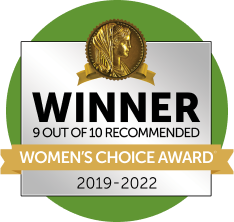 Services
Digital Retinal Imaging
Walk-in Exams
Same Day Exams
Pediatrics
Medical Eye Exams
Contact Lens Fittings
Diabetic Exams
Emergency Eye Care
Online Scheduling
Accepted Insurances
We direct bill most insurance plans.
Alberta Blue Cross
Alberta Health Care
Alberta Works
Great West Life
Indian Affairs
Sunlife
Back
About Dr. Ross McKenzie
Learn More
As an optometrist, I put your eye care first. I'll provide you with the best in eye health services, like comprehensive eye exams, vision correction and diagnosis of related conditions. I make it a priority to ensure an easy, straightforward and satisfactory experience. I look forward to serving your specific vision needs.
LANGUAGES SPOKEN
English
EDUCATION
Pacific University | Doctorate of Optometry University of Saskatchewan | Bachelor of Sciences
Learn More
Frequently Asked Questions
about Stonewire Optometry, Edmonton
You should see an optometrist once a year whether or not you believe you need vision correction. An annual eye exam can detect not only eye diseases but also other diseases like diabetes and high blood pressure. Schedule your eye exam today.
You should bring your vision insurance and medical insurance information to your eye exam. If you currently wear any prescription lenses, bring your eyeglasses, sunglasses, and contact lenses. You should also bring any and all questions you may have. Contact your optometrist if you have specific questions about any additional items you think you may need to bring to your eye exam.
Taking your child to an optometrist for an eye exam is the best way to learn if your child needs glasses. Many children who need glasses aren't aware that they do. Signs of vision problems in children include sitting too close to the television, squinting, sensitivity to light, difficulty with eye-hand coordination, and avoiding visual activities like reading and drawing. To see if your child needs glasses, schedule your child's eye exam today.
Changes in vision that occur with age include reduced pupil size, dry eyes, loss of peripheral vision, decreased color vision, and vitreous detachment. The most common vision problem that comes with age is presbyopia, which is the normal and unavoidable age-related loss of focusing ability. Different types of lenses can provide help for presbyopia. The risk of developing cataracts, glaucoma, and diabetic retinopathy increases with age too. Your optometrist will discuss any age-related vision problems you're experiencing at your next annual eye exam.
Nearly anyone who needs vision correction can wear contact lenses. Contact lenses can provide vision correction for people with nearsightedness, farsightedness, astigmatism, or a combination of these issues. Finding the perfect lens for you is sometimes a process of trial and error. All of the lens parameters can be finalized only after you've worn the successful combination. Schedule an eye exam to talk with your optometrist about whether contact lenses would be a good vision correction option for you.
Featured Articles
Your Yearly Eye Exam
Annual eye exams are a recommended cornerstone for ensuring the health of your eyes. In addition to checking for changes in your vision and updating your prescription, your doctor will also look at your overall eye health, internally and externally.
Learn More
What To Expect At Your Eye Exam
You should never be kept in the dark about the health of your eyes and your vision. Yearly eye exams may last up to an hour or more depending on your individual needs and usually involve a variety of tests to make sure everything is looking great.
Learn More
Use Your Family Vision Benefits
2023 is nearly here—and while the calendar is filling up with holiday fun for the whole family, don't forget to use your vision benefits before time runs out. Many vision plans do not roll over into the next year, so if you don't use your benefits you may end up losing them. With that in mind, now is the perfect time for a comprehensive eye exam and ensures you're utilizing your family vision insurance. Your insurance plan may cover eye exams, as well as prescription glasses, prescription sunglasses, and contact lenses. You may save even more if you have a Flexible Spending Account (FSA) or Health Savings Account (HSA)—these can be used on eyecare accessories, too. Give your family a confident start to the new year knowing that they have cared for their eyes. And, while you're at it, make a resolution to not take your eyes for granted. The gift of sight allows you to see our community and the world around you—but it's a gift that needs to be taken care of regularly. Make vision for your family a priority this upcoming year and begin by booking eye exams using your vision benefits before the end of 2022. For your convenience, you can now schedule your eye exams online. Please consult your individual Vision Plan for coverage details.
SCHEDULE NOW
WHY KIDS NEED EYE CARE
Children use their eyes constantly throughout the day to read, write, view the chalkboard, work on computers, and play sports. The strain put on their eyes only grows as they get older. While print in books gets smaller, hours spent studying increases. If parents don't get their children proper vision care, they can fall behind in every aspect of development.
About Stonewire Optometry
As your neighbourhood eye care expert, Stonewire Optometry believes in putting you, the patient, first. From the latest technology to a thorough review of your eye health, we specialize in a comprehensive eye exam, contact lens fittings and the treatment and management of eye disease and eye infections. Our doctors are here to provide you and your family the best possible eye care, to ensure you and your eyes are healthy and that you and your family are seeing clearly.
Payment Types Accepted
MasterCard, Visa