Tri-City Optometry
Your Neighborhood Doctors of Optometry at Pearle Vision
Down the wing from the Apple store
Coquitlam Centre
Located inside Pearle Vision
CA
2929 Barnet Highway
#2834
Coquitlam

,
BC
V3B 5R5
Hours of Availability:
| | |
| --- | --- |
| Monday | |
| Tuesday | |
| Wednesday | |
| Thursday | |
| Friday | |
| Saturday | |
| Sunday | |
About Tri-City Optometry
Located inside Pearle Vision

Karen K.Wong
Dr. Karen Wong pursued a Bachelor of Science at McGill University as a recipient of the prestigious R.E. Powell Scholarship. After several years at McGill University, she completed her Doctor of Optometry degree with Honours at the University of Waterloo, the only English speaking Optometry School in Canada..

Her vast clinical training includes multiple private practices in Canada, a multi-specialty ophthalmology clinic in Baltimore, and a specialty contact lens centre in Australia.

Anson A.Wong
Dr. Anson Wong was born and raised in Saskatoon, Saskatchewan. He began his undergraduate studies in Biology at McGill University in Montreal. After studying at McGill, he was accepted to the University of Waterloo in the Doctor of Optometry program and graduated on the Dean?s Honor Roll.

During his final year he completed an intensive ocular pathology rotation at the John D. Dingell VA Medical Centre in Detroit, Michigan. At the medical center, he received advanced training in the treatment and management of a wide variety of ocular conditions such as diabetic retinopathy, glaucoma , cataracts and age related macular degeneration. It also provided him the opportunity to expand his expertise in using state of the art medical equipment such as OCT, Humphrey visual field analyser, portable ultrasound pachymeter, and gonioscopy. In addition to his extensive education in North America, his passion for eyecare has brought him to the underserved community in Honduras where he volunteered

Christine Wang
Dr. Christine Wang completed her Bachelor of Science at the University of British Columbia and Doctor of Optometry at the Ohio State University with Magna Cum Laude. During her externships at Columbus Veterans Administration Medical Center and Retina and Vitreous Associates, she developed strong career interests in ocular pathology and preventive medicine.

Dr. Wang is a member of BC Doctors of Optometry. She has volunteered for One Sight program, providing free eye care to the less fortunate in the local community.

During her free time, Dr. Wang loves outdoors, tennis, and hiking. She enjoys seeing patients of all ages and is able to provide services in English and Mandarin.

Helen Mach
Dr. Helen Mach grew up in Saskatoon, Saskatchewan where she attended the University of Saskatchewan studying Physiology and Pharmacology. She then completed her Doctor of Optometry at the University of Waterloo where she graduated on the Dean?s Honour list.

During her studies, Helen completed an ocular disease externship at an ophthalmology clinic in Coral Gables, Florida where she gained invaluable experience in the diagnosis and management of various diseases including cataracts, glaucoma, diabetic retinopathy, age-related macular degeneration, and chronic dry eye. For her primary care rotation, she received additional training in pediatric assessments, binocular vision evaluation, and vision therapy.

In her free time, Dr. Mach enjoys travelling, volleyball, ultimate Frisbee, and hiking. She is able to provide services in English and Cantonese.

Vikram Mangat
Dr Vikram Mangat received his undergraduate degree in Life Sciences from the University of British Columbia and then received his doctorate of Optometry at the New England College of Optometry in 2010. Dr Mangat's main interests are in ocular disease and binocular vision. His externships include Lowell VA medical centre, South Boston community health centre, and in a private practice in Prince Rupert. During his residency he worked with prominent Optometrists and Ophthalmologists and gained vast knowledge in retinal diseases, glaucoma, refractive surgery co-management and specialty contact lenses. He continues to attend numerous continuing education lectures throughout the year to be up to date with eye care advancements. He lives with his wife and two children in Burnaby

Insurance Plans:
Blue Cross
Great West Life
Green Shield
Ministry of Health Resources
RCMP
Sunlife
Exam Fees:
Please call to see if your insurance plan covers partial or full exam fees.
Eye Exam Starting Fee $95.00 Includes Dilation
Contact Lens Starting Fee $30.00 Includes Fitting Fee
PROTECT YOUR EYES THIS SUMMER
Overexposure to UV rays can cause long term damage to your eyes, so let us help you prepare for the upcoming sun season. When you come in for an eye exam, we can provide tips and education about UV protection all summer long. With both style and health benefits, we'll be able to find the right pair for you, whether you need prescription or non-prescription sunglasses. You should be protecting your eyes from powerful UV rays with quality sunglasses every time you go outside. You'll feel good knowing that your eye health is covered every time you come see us, no matter what season it is.

Don't wait to be summer ready, and schedule your eye exam today.
Schedule Now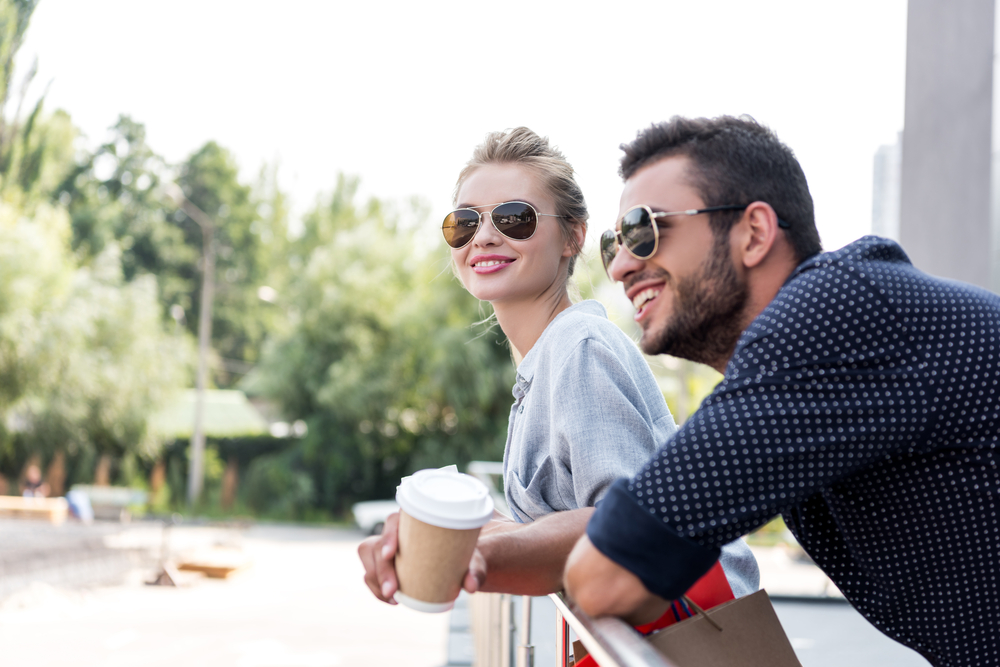 Your Next Eye Exam Visit
Your Yearly Eye Exam*
Annual eye exams are a recommended cornerstone for ensuring the health of your eyes. In addition to checking for changes in your vision and updating your prescription, your doctor* will also look at your overall eye health, internally and externally.
Prevention and early detection are keys to maintaining healthy eyes, as some eye health issues have no immediate symptoms but can still cause damage if left untreated. That's why regular check-ups are critical.
Wellness starts with being well-informed
During your eye exam, the Independent Doctor of Optometry* at or next to Pearle Vision may create a personalized Eye Health and Wellness Report to summarize your visit. In addition to noting any problems, conditions or diseases found during your eye exam, your Independent Doctor of Optometry may provide you with a report outlining the next steps you should take. It's a valuable tool some Independent Doctors of Optometry* offer to help you maintain and improve your eye health and vision.
What To Expect At Your Eye Exam*
You should never be kept in the dark about the health of your eyes and your vision. Yearly eye exams may last up to an hour or more depending on your individual needs and usually involve a variety of tests to make sure everything is looking great. The experienced eye care team will do everything they can to make the process effortless and eye opening.
Your optometrist may:
Ask you questions to get to know you, your eyes and your lifestyle better
Check your overall vision, color vision, depth perception and general eye health
Look for any indicators of potential vision problems
Dilate (temporarily enlarge) your pupils to see as much of your eye as possible, if needed- Dilated eyes are more sensitive to sunlight. Bring sunglasses to your eye exam.
Use an ophthalmoscope to illuminate and magnify the interior of your eye, a way to detect such conditions as cataracts, diabetes or hypertension
Perform a visual acuity test (reading letters on the eye chart) – the smaller the letters you can read, the better your visual acuity
Provide the option to use a digital retinal exam such as Optomap® to gain an incredible 200-degree view of your eye's retina (the back of the eye). This improved scope aids your optometrist in diagnosis and prevention of various eye conditions and diseases, including macular degeneration, glaucoma and more
Frequently Asked Questions
When should I see an optometrist?
When should I see an optometrist?
1
You should see an optometrist once a year whether or not you believe you need vision correction. An annual eye exam can detect not only eye diseases but also other diseases like diabetes and high blood pressure. Schedule your eye exam today.
What should I bring to my eye exam?
What should I bring to my eye exam?
1
You should bring your vision insurance and medical insurance information to your eye exam. If you currently wear any prescription lenses, bring your eyeglasses, sunglasses, and contact lenses. You should also bring any and all questions you may have. Contact your optometrist if you have specific questions about any additional items you think you may need to bring to your eye exam.
How do I know if my child needs glasses?
How do I know if my child needs glasses?
1
Taking your child to an optometrist for an eye exam is the best way to learn if your child needs glasses. Many children who need glasses aren't aware that they do. Signs of vision problems in children include sitting too close to the television, squinting, sensitivity to light, difficulty with eye-hand coordination, and avoiding visual activities like reading and drawing. To see if your child needs glasses, schedule your child's eye exam today.
How does vision change with age?
How does vision change with age?
1
Changes in vision that occur with age include reduced pupil size, dry eyes, loss of peripheral vision, decreased color vision, and vitreous detachment. The most common vision problem that comes with age is presbyopia, which is the normal and unavoidable age-related loss of focusing ability. Different types of lenses can provide help for presbyopia. The risk of developing cataracts, glaucoma, and diabetic retinopathy increases with age too. Your optometrist will discuss any age-related vision problems you're experiencing at your next annual eye exam.
Who can wear contact lenses?
Who can wear contact lenses?
1
Nearly anyone who needs vision correction can wear contact lenses. Contact lenses can provide vision correction for people with nearsightedness, farsightedness, astigmatism, or a combination of these issues. Finding the perfect lens for you is sometimes a process of trial and error. All of the lens parameters can be finalized only after you've worn the successful combination. Schedule an eye exam to talk with your optometrist about whether contact lenses would be a good vision correction option for you.
Insurance Plans:
Blue Cross
Great West Life
Green Shield
Ministry of Health Resources
RCMP
Sunlife
Services Offered:
Walk-in Exams
Same Day Exams
Pediatrics
Digital Retinal Imaging
Medical Eye Exams
Computer Vision
Exam Fees:
Please call to see if your insurance plan covers partial or full exam fees.
Eye Exam Starting Fee $95.00 Includes Dilation
Contact Lens Starting Fee $30.00 Includes Fitting Fee